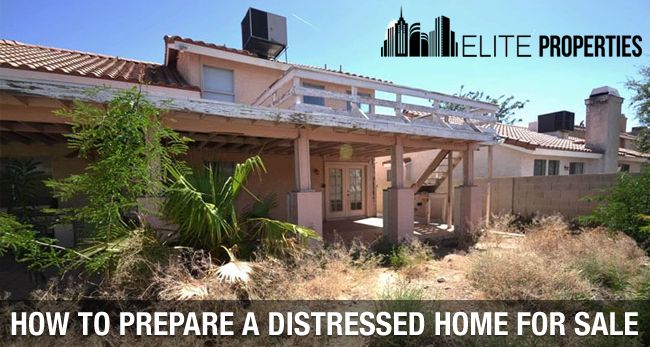 Perhaps you don't have money to take care of your existing home or pay your property taxes. Maybe you are struggling to meet the routine expenses and need a pronto solution to get over it. You might have thought about selling your distressed home many times but still never took any step due to the emotional attachment you have with the home. This is where you're mistaken. To be honest, wasting time in analyzing the situation won't do anything. A stitch in time saves nine. Therefore, you should sell your distressed home as soon as possible and utilize the money to buy a new property in NY.
How to Proceed for the Home Selling Journey?
Here are some distressed home selling tips that you must think upon before listing your property for sale.
Right Pricing is Essential
In the first place, you need to decide on a proper value for your home. Keep in consideration that distressed properties are sold at lower prices than the market rate. However, you need not intentionally lower down the price because almost every buyer bargains while buying a property.
For instance, you want to sell the property for $400,000. Now, if you ask for the exact amount to the buyer, he/she will definitely bargain. You'll be lucky if someone's ready to pay the price you wish for. But its probability is 2 in 10. So, tell the buyer slightly a high price to get a favorable deal. We suggest you do thorough research of the distressed house prices in NY and fix a selling price which would get you a price at least nearby to the marginal profit.
Focus on the Best and Repair the Rest
Your house might not be in good condition but, you can still sell it easily. For that, you'll need to do homework. Simply make two lists comprising the best and worst features of your home. The best feature list is your weapon to manipulate the buyer to pay you a decent price. At the same time, the worst things list will also be helpful in the home selling process.
See, you can't expect the buyer to pay a high amount until and unless your home has all basic facilities such as good flooring, drainage system, and proper electrical wirings. So, whatever falls under your worst features, try to repair them. If it's very costly, then, leave it. Otherwise, make sure you're providing all basic necessities. Having said that, keep your focus on explaining the best features of your home to the buyer. Convincing the buyer in a positive way will definitely prove fruitful.
Cleaning Can Work Wonders
It's totally okay if you can't invest much money in repairing your property. But you can surely clean the house by wiping down the kitchen cabinets, mopping up the old floor tiles, and getting rid of clutter in the porch area. A clean and tidy house will leave a good impression on your homebuyer even if your home lacks other things. Can't even afford to hire a cleaner? Do it yourself! It won't be a cake walk but, you'll definitely save a lot of money. Simply buy vinegar or bleach solution and garbage bags for cleaning and organizing your space. It won't cost you much. You can further involve your friends and family to do the needful.
Honesty is the Best Policy
So, you have made two lists, and you're confident you'll sell your distressed house like a pro. But, is there anything that you don't want to disclose to your buyer? It could be anything, like your neighborhood is not that good or commutation is a problem in your area. If there's something worth telling which you want to hide because you want to sell your property, you're heading in a wrong direction. Dishonesty is never acceptable whether in a relationship or in a business deal. It could happen that your buyer gets to know such things from outsiders and he/she cancels out the plan of purchasing the distressed property. So, it's always good to maintain transparency.
How Can Elite Properties Help You to Sell Your Distressed Home Quick for Cash?
If you want to sell your house fast for cash, you can contact Elite Properties. It's one of the trust-worthy real estate companies in NY. Experienced real estate agents at Elite Properties have helped thousands of people in NY to sell their distressed properties in a hassle-free manner. They take care of everything right from managing essential repairs to property listing to legal paperwork to making a fair offer.
Final Word
It's natural to have an emotional attachment towards your home. But, if you look at the bigger picture, someone else will get a shelter because of you. There's no greater satisfaction than seeing someone happy because of you. Follow the above-mentioned steps, keep a positive attitude, and prepare your distressed home for sale without any tussle. We wish you good luck!