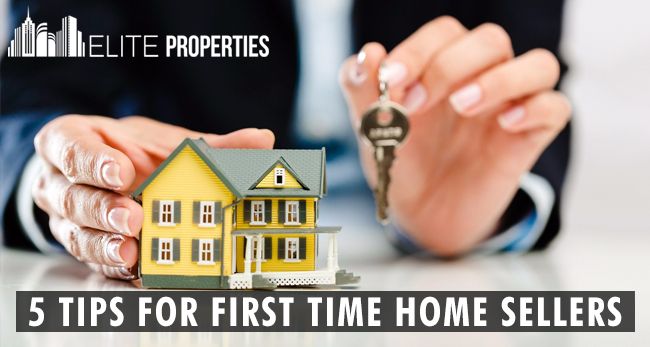 Take each step carefully or you'll lose it. With multiple processes involved, home selling is a big and difficult transaction. You'll have to deal with certain things across the lengths of the process to make a speedy sale. There are numerous tips and tricks to make a fast-paced sale as far as first-timers home sellers are concerned.
As nobody explains about the whole scenario of the home selling process to beginners. We are here to share the 5 tips for first time home sellers. The tips below will help you with an effective sale, promising greater profits.
Set Your Home Selling Goals
It is extremely important for you to set your home sale according to the timeline. Ask questions that satiate your purpose of the sale. Your timeline influences differently on how you sell your home and also set a price. For example: If you want to sell your house fast then you have to propose a lowballed offer. Another situation, if your timeline is flexible, you'll probably want to wait for some time, make required repairs and then sell for a higher price.
Prepare Your Home for Sale
There are two phases in which you'll have to work for preparing your home for sale. First is enhancing the curb appeal. Second, to make necessary repairs in your home that requires special attention like ill-fitted drainage system or constantly leaking sewage tanks. Lastly, you can choose staging to attract potential buyers. As a first –timer it is important to keep in mind not to go overboard with staging as it might look fake.
A buyer will always see your home's exterior first hence, enhancing the curb appeal of your house is important. How do you enhance the curb appeal of your exteriors? If you have a front yard check if the grass is trimmed, the porch is swept neatly, no garbage bags are kept on the front door. See if the exteriors of the property do not have any cracks or peels. You can also paint a coat of fresh color if required to make the exteriors more enticing.
If you are thinking about how to sell my house fast? Then the sole answer for it is "Repairs". Repairs play a vital role in the home selling process. Although, it is important for you to understand over expenditure is a big no as it affects your closing costs. You can start by making a list of minor and major repairs. Major improvements will consist of curing ceilings, painting walls, bathroom fixtures, etc. whereas minor repairs can be stated as changing upholsteries, polishing the furniture, etc.
While major change requires dollars, minor ones can be covered by staging by spending less money. As staging requires no money, we'll tell you how it is done.
You can strategically arrange the furniture in such a fashion that your room looks spacious
Change the dull white lights to bright yellow lights to provide a sense of warmth in the house
Clean up your upholstery, blinds and curtains to make them look fresh
De-clutter the extra furniture or handicrafts that block walkthroughs
Mow the lawn
Clean the windows till crystal clear
Keep flowers on the center table to add color in the room
Put aroma candles in rooms and bathrooms
Put carpets and welcome mats
By performing as little as stated above you can make a big difference in your home sale. Staging attracts many buyers and provides you with a profitable sale.
Research and Decide a Feasible Home Price for Selling
When you are selling house by owner or self-listing in the market, pricing the home stands to be the most crucial part of the home selling process. A seller will always want the highest bid in the shortest span to close the sale quickly. Carry a CMA (Comparative Market Analysis) and look for a feasible price that suits your needs. Keep in mind the price should also cover your closing costs including improvement charges. A CMA will enable you to understand the current price of the market as well as the neighborhood and locality around.
While listing you can also mention the expiry date on your house's offer. Mentioning an expiry date creates hustle between buyers further, you can pick the one offer which feels appropriate.
List Your Home in Market
Majority of the home sales take place virtually, potential buyers view listings online to check multiple offers. You can utilize social media to your advantage, click true images of your home and post them on public platforms. Write a beautiful convincing description about the property to engage prospects. You can also do virtual tours and Vlogs to give an in-depth look of your home. Furthermore, you can opt for the traditional way of marketing your home by posting ads on newspapers and mass media.
Note: Try to sell your house in the peak season which is spring. Spring is the busiest season which means more prospects and offers.
Sell Your House Fast
Selling your home to "we buy houses for cash" companies is the easiest option when you want to sell your house fast. Companies like 'Elite Properties' buy your house as-is and provide you with an all-cash offer. While approaching such companies you don't have to worry about the staging and improvements. Additionally, you don't have to worry about the sale season as these companies buy houses throughout the year. As selling a home is a daunting and difficult task companies tagged under 'we buy ugly houses' label act as saviors.
If you are residing in New York and are selling home for the first time then get in touch with us or call us on 718-977-5462, we will buy houses within 3 days and pay you the closing costs as well. Rest assured home selling would be as simple as you could imagine.