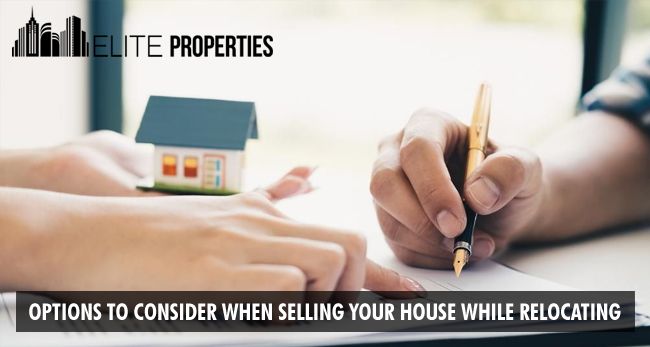 Relocating and selling your house requires time and these situations often occur when you are falling short of it. If you own a house and are relocating to a new area, there is a lot of pressure coming your way. In the following blog, we will be explaining the options to consider when selling your house while relocating.
Reason for Relocation
As stated earlier, the reasons for relocating and selling your house are infinite. In the majority of cases the reasons for relocating is due to the change of occupation, being promoted, new job opportunities, transferred or deployed overseas, etc. There could also be other reasons like you are going through a divorce and do not wish to keep the property anymore. Else, post-divorce you got the house in alimony, but wish to sell it for gaining financial stability.
Ways to Sell Your House Fast
Relocating is a very stressful phase for a homeowner. There are multiple ways to sell your house, which has its own pros and cons. Moreover, there are multiple factors involved in the home selling process. Factors like if you are capable of paying two mortgages at once? Do you have enough equity? etc.
Given below are some of the ways to sell your house –
• Rent Your House

If renting is on your mind, then read this before you proceed. Although renting sounds like a great source of passive income it also comes with liabilities. Renting your house means investing ample amount of time in preserving the property and managing it. If you are a truant homeowner renting your house turns out to be a mess altogether. You'll require money for improvements, you'll need a person always available to satiate your concerns for the property's issue like painting, plumbing, power supply, etc.
You will have to apply for a home owner's insurance, which is 25% more than classic home insurance. Additionally, you are also liable to pay the capital gain tax on the basis of your rent. Briefly, it will cost you money and time with added risks.
• Bridge Loan
A bridge loan will help you in the current situation. A bridge loan utilizes your current property as a security to finance your new property, away from the state. It is typically sanctioned in the span of 6 months and holds a higher interest rate than an average loan. Here, you can purchase the new property, sell your old house later and collectively pay off both mortgages.
As it sounds like a robust solution for your problem it also has a disadvantage. The drawback of a bridge loan is that your property should be lien-free and your credit score should be positive.
• FSBO (For Sale By Owner)
FSBO (For Sale By Owner) is a mandated way to list your property on market for sale. You have to prepare your house in regards to the repairs and upkeep. Post preparing the house you have to market it. You can do it yourself or hire a real estate agent. Your home will require a detailed description and pictures of the property for listing. Besides, you can advertise your property locally by printing flyers and posting ads on newspapers. You'll also have to schedule walkthroughs for potential buyers. All your transactions will need a legit proof which you can't run away from.
By reading the above you might have understood this is not probably the solution you are searching for. Opting for FSBO will request for a lot of time which you are lacking currently.
• Sell Home For Cash
If you are in a situation where you have to buy and sell property at the same time, then selling your house to companies that buy houses for cash is the best option for you. 'Elite Properties' is a company that states 'we buy houses all cash', you can also sell your house within 3 days in any condition to them. Selling your home as is to cash buyer will directly cut down your time and take you away from all the hassle of legal processes.
Last Words, Before You Sell Your Property
In the blog above, we have briefly mentioned about the possible reasons for relocating inclusive of the methods to sell your house. We hope the specified ways would aid in selling your house fast. Whatever your problems are, there is always a solution for it. If you are living in New York and want to sell your house reason being relocation, you can get in touch with us by calling on this number 718-977-5462. Rest assured we'll provide the best solution for your real estate queries.